PowerGate is among the top-ranked Artificial Intelligence (AI) development companies in Vietnam that offers cutting-edge AI-driven solutions to optimize and enhance business operations. Leverage our expertise and innovations to develop "smarter" solutions for your business.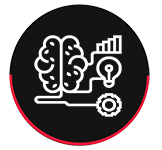 Machine Learning
We help business software to identify patterns and behavior from large volumes of operational data through machine learning. Rather than explicitly programming custom software, our machine learning solutions help your information systems to "think" and predict outcomes with sophisticated learning algorithms.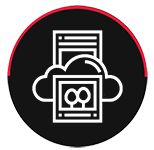 Image processing
PowerGate focuses on all the image and video processing fundamentals of your business and lays the foundation to augment the efficacy of business processes.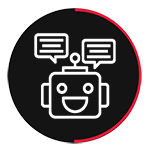 Chatbot Development​
Our chatbot developers will provide you highly intelligent and sophisticated chatbot solutions for your business. We can help develop bots for internal use or your clients. At PowerGate, we are fully aware of which frameworks, APIs, and plugins will work best for specific use-cases.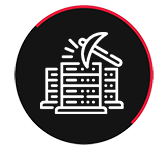 Data Mining
The data mining technique has algorithms to explore data in-depth and structure them in an appropriate model to make relevant business decisions. The prime goal of our mining is to extract information and transform it into a proper and understandable model for real-time use.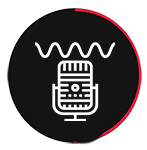 Natural Language Processing​
We concentrate on creating intelligent software solutions that effectively understand what people say and write in a natural languag. We then provide you with an accurate interpretation of the text and attitudes, allowing you to make the best decisions.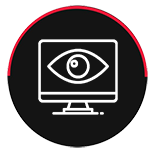 Computer Vision​
Computer vision is a branch of artificial intelligence that mimics the human visual system. Our computer vision professionals specialize in developing software that aids computers in acquiring, processing, analyzing, and understanding digital images and video.​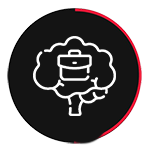 Business Intelligence
Our AI engineers develop ways for optimizing, analyzing customers, evaluating large amounts of data and turning them into valuable forecasts that can be utilized to boost business performance.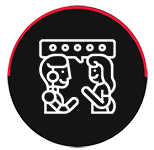 AI Virtual assistant​
With the latest technology like RPA, Natural Language Processing, and Machine Learning , our AI Virtual Assistant can answer complex inquiries, make recommendations and predictions, and even initiate a conversation by constantly adding new data about the user's past, preferences, and other information.
Benefits of AI Web Application to your business